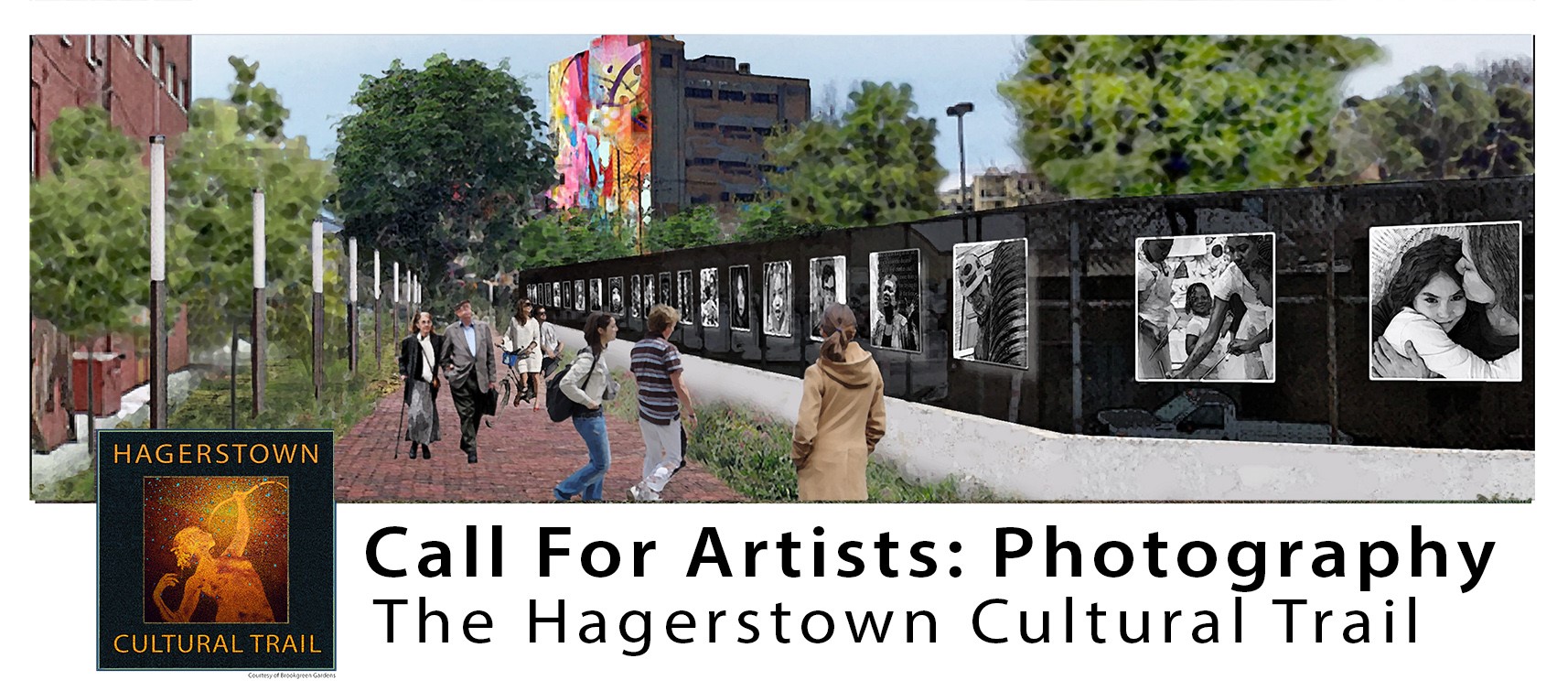 Faces of Hagerstown
Fast Track Public Art Project
An Outdoor Photo Mural Exhibition Celebrating the People of Hagerstown
Do you know Hagerstown, Maryland, and its people? Can you capture the truth of life in Hagerstown in a photo? Then this opportunity is for you!
The City of Hagerstown, in partnership with the Washington County Arts Council and the Visit Hagerstown-Washington County Convention & Visitor's Bureau is pleased to announce the inaugural exhibition of Faces of Hagerstown (FOH), a signature public art feature of the new Hagerstown Cultural Trail.
Faces of Hagerstown is a large-scale outdoor photo mural gallery focusing on the human face and the truth of the Hagerstown experience. It will be located along the Hagerstown Cultural Trail in two prominent locations: (1) on a layered chain link mesh screening at the West Antietam Street Entrance Plaza (artist rendering above), and (2) on a restored artistic masonry wall and custom decorative pole covers along the Lee Street segment of the Trail (depicted below).
Approximately thirty-five photographs will be selected for large-scale reproduction in high-resolution black-and-white at a size of 36" x 36" (nine square feet). They will be printed on waterproof display panels and exhibited in the two locations for three years. A number of smaller images may also be installed on three decorative columns (pole covers) along Lee Street.
The City of Hagerstown anticipates the Faces of Hagerstown installation will be refreshed every three years. The weathered photos coming off exhibition may be auctioned to help pay for the next photo exhibition.
Faces of Hagerstown celebrates people of all ages and backgrounds who work or live or go to school in the City of Hagerstown, Maryland, by showcasing candid artistic images of them engaged in everyday life. To be eligible, images must be captured between January 11, 2017 and April 28, 2017.
This competition is open to photographers at any level of expertise and equipment, including cell phones. One third of photos exhibited will be drawn from submissions by each of the following three groups:
Students in Washington County, Maryland, schools, colleges and universities
Professional photographers and photojournalists, residing anywhere
Photographers of any age, at any level of ability, residing anywhere
The proportion of photos from the three groups in the final exhibition is subject to change at the selection panel's discretion, based on the quantity and/or quality of entries from these groups, or to balance the exhibition proportionally to reflect actual city demographics including age, gender, race, occupation, and depicted activity.
Entrants must upload all required files (submission form, model release form(s), and images) to the Washington County Arts Council's DropBox folder "Hagerstown Cultural Trail" using this link:
https://www.dropbox.com/request/XtIWrCtJbf9KqZ8BwQwq
Detailed instructions for uploading files can be found at the end of the full call.
All entries must be submitted by April 28, 2017 at 5 PM EST. Photographers whose work has been selected will be notified by May 10, 2017. The official opening of the Hagerstown Cultural Trail will be in June 2017.
Photo entries will be juried by a group of visual arts professionals and educators based on artistic and technical merit and overall impact according to the Competition Entry Standards on pages 2 and 3 of the full call (link below).
Download, read, and return all completed documents:
Full Call • Submission Form • Model Release Form • Trail Master Plan

PLEASE NOTE: You will need the FREE up-to-date version of ADOBE READER to view and/or fill out the forms.

January 19, 2017 Information Session: CLICK HERE

FAQ

Washington County Arts Council
ATTN: Chris Brewer, Gallery Manager
34 S. Potomac Street
Hagerstown, MD 21740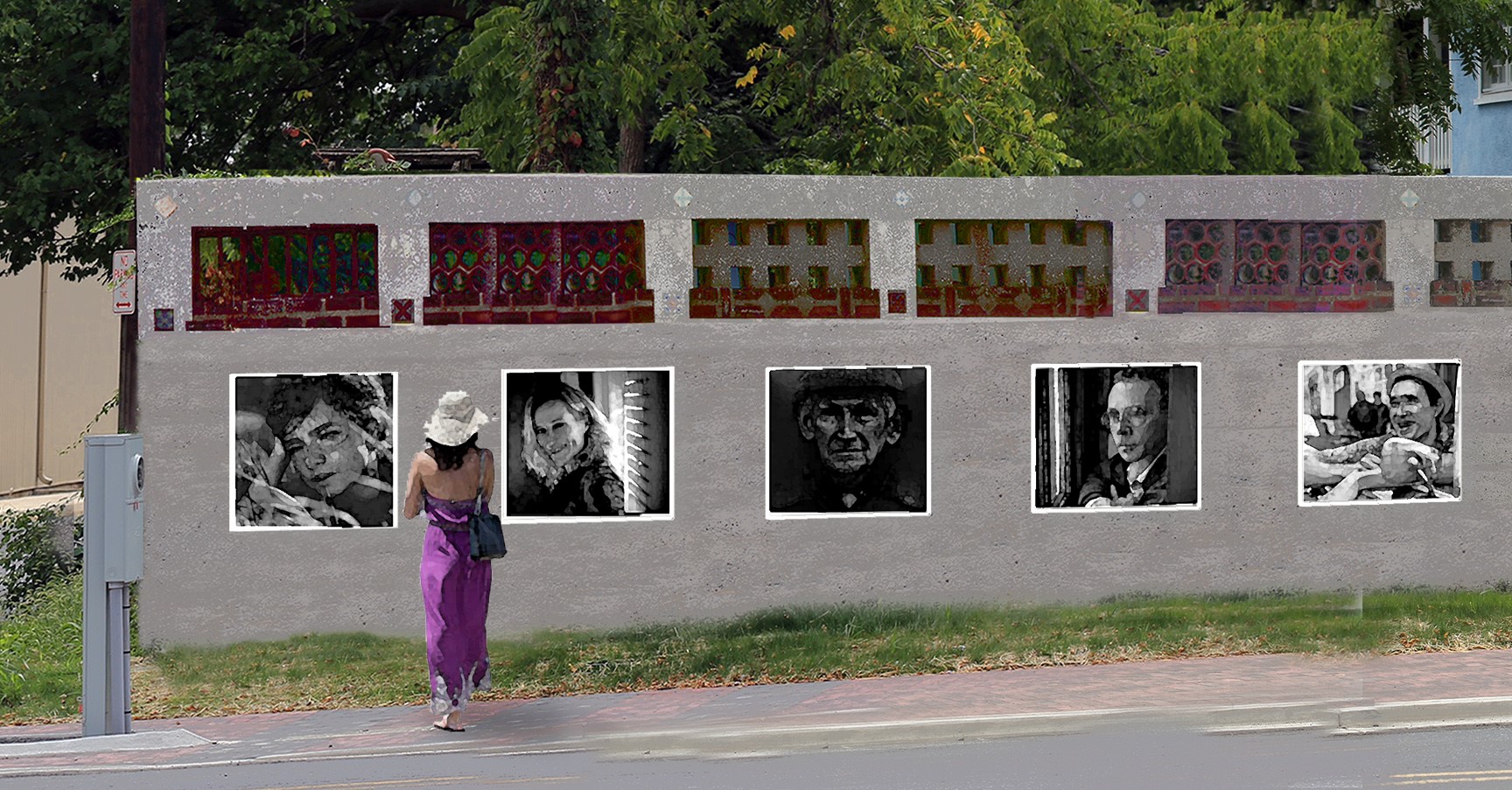 Save
Save
Save
Save
Save
Save
Save
Save
Save
Save
Save
Save
Save
Save
Save
Save
Save
Save
Save
Save