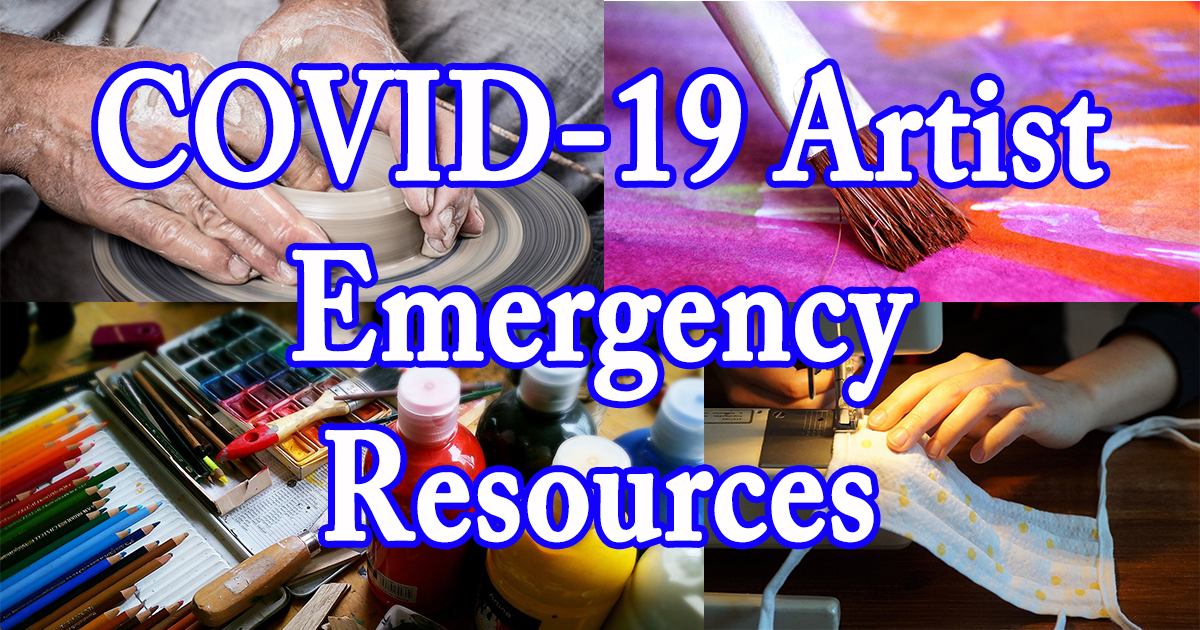 COVID-19 Artist Emergency Resources
The Washington County Arts Council provides the following resources
to provide guidance to the Maryland art community.
Information will be updated as additional resources are identified.

Please visit the following resources for help and guidance during this time:
Maryland State Arts Council (MSAC) Resource List
Maryland Citizens for the Arts (MCA) Resource List
Maryland Business Express
Maryland Small Business COVID-19 Emergency Relief Grant Fund
Maryland Small Business COVID-19 Emergency Relief Loan Fund
National Endowment for the Arts
National Endowment for the Arts Artists and Arts Organizations Resource Page
Digital Tools for Artists to Run a Remote Career During Coronavirus
Maryland-based Virtual Events & Content List – Add your event by emailing: msac.commerce@maryland.gov
MSAC Maryland Artist Registry
MSAC Opens Emergency Grants for Arts Organizations and Independent Artists
Artist Relief
GUIDE TO THE CARES ACT
Grants at the Maryland Historical Trust
Foundation for Contemporary Arts Emergency Grants COVID-19 Fund
MD Department Of Labor detailing (financial resources and protections currently in place to protect Maryland residents)

For more information about COVID-19, please visit the following resources:
Maryland Department of Health
Centers for Disease Control and Prevention (CDC)
World Health Organization
Governor Hogan's Directives
What's Up? Media: COVID-19 Frequently Asked Questions & Resources
Maryland Coronavirus Rumor Control

Details on COVID-19 relief programs, as well as a comprehensive list of resources, can be found at:


LINK TO THE COVID-19 JOINT INFORMATION CENTER BRIEFING
Click here to receive Washington County daily briefings delivered to your inbox.
Maryland Strong Road to Recovery
https://governor.maryland.gov/wp-content/uploads/2020/04/MD_Strong.pdf
BEACON One-Stop, the Maryland Department of Labor's Unemployment Insurance