Frederick, Md. In April, TAG/The Artists' Gallery will feature solo shows by two of the cooperative's long-time members. Nancy McLoughlin will exhibit paintings and drawings in a show titled "Bridges." Phyllis Jacobs' show of mixed media work is titled "Presents From Past Endeavors."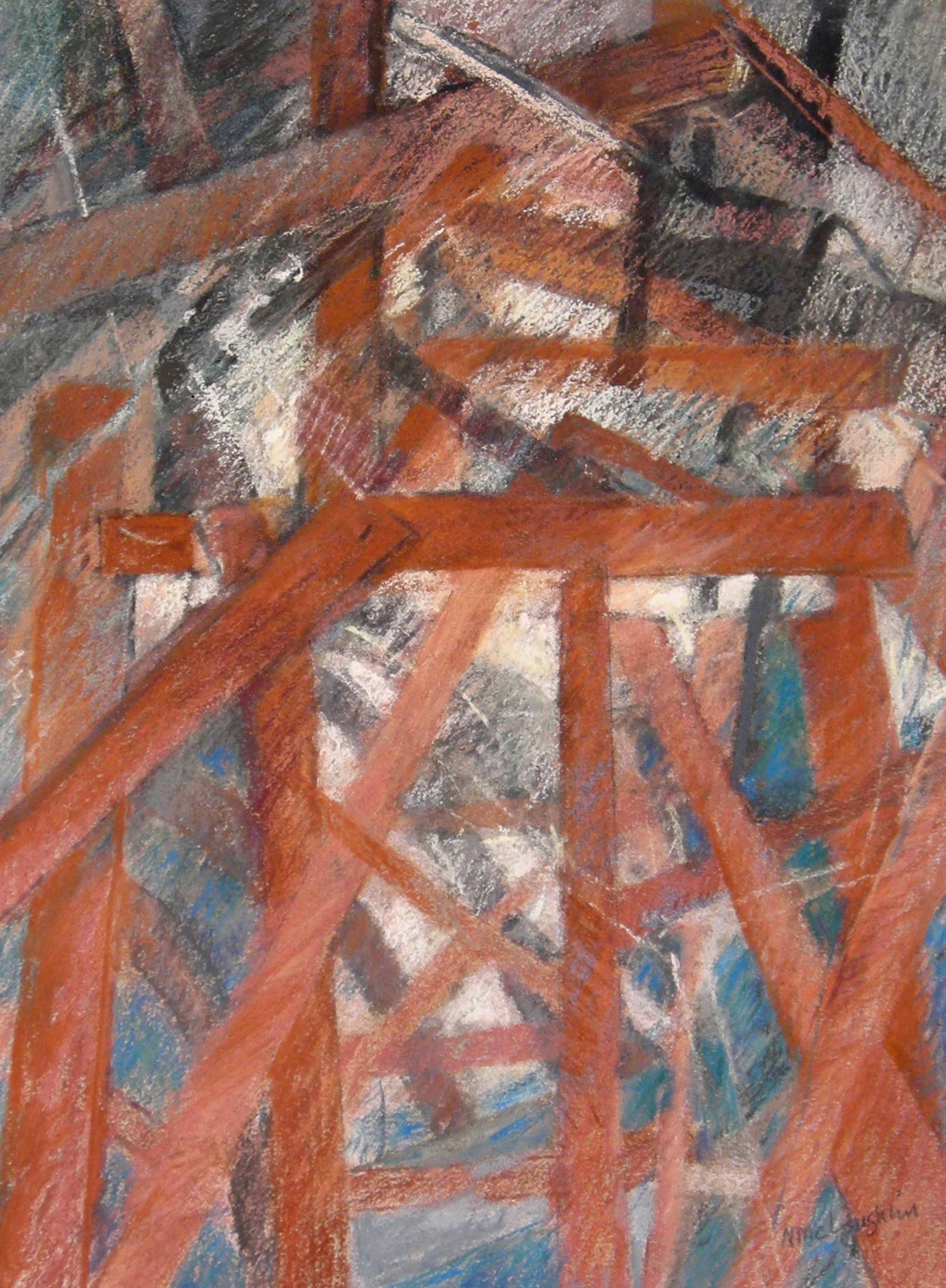 This is the second exhibit in McLoughlin's series exploring tunnels and bridges, many of them based on the structures in Harper's Ferry, West Virginia where the rivers meet. "I am inspired by the natural beauty of this area as well as the human-made forms: steel beams, train tracks and signals, and massive passageways through the mountain," she said. "The form and function of industrial structures combined with metaphor provide endless possibilities."
McLoughlin resides in Harper's Ferry. She received her BFA from Carnegie-Mellon University. Her work appears in private collections, including the International Brotherhood of Electrical Workers.
PHOTO
• Nancy McLoughlin, Bridge No. 1, pastel.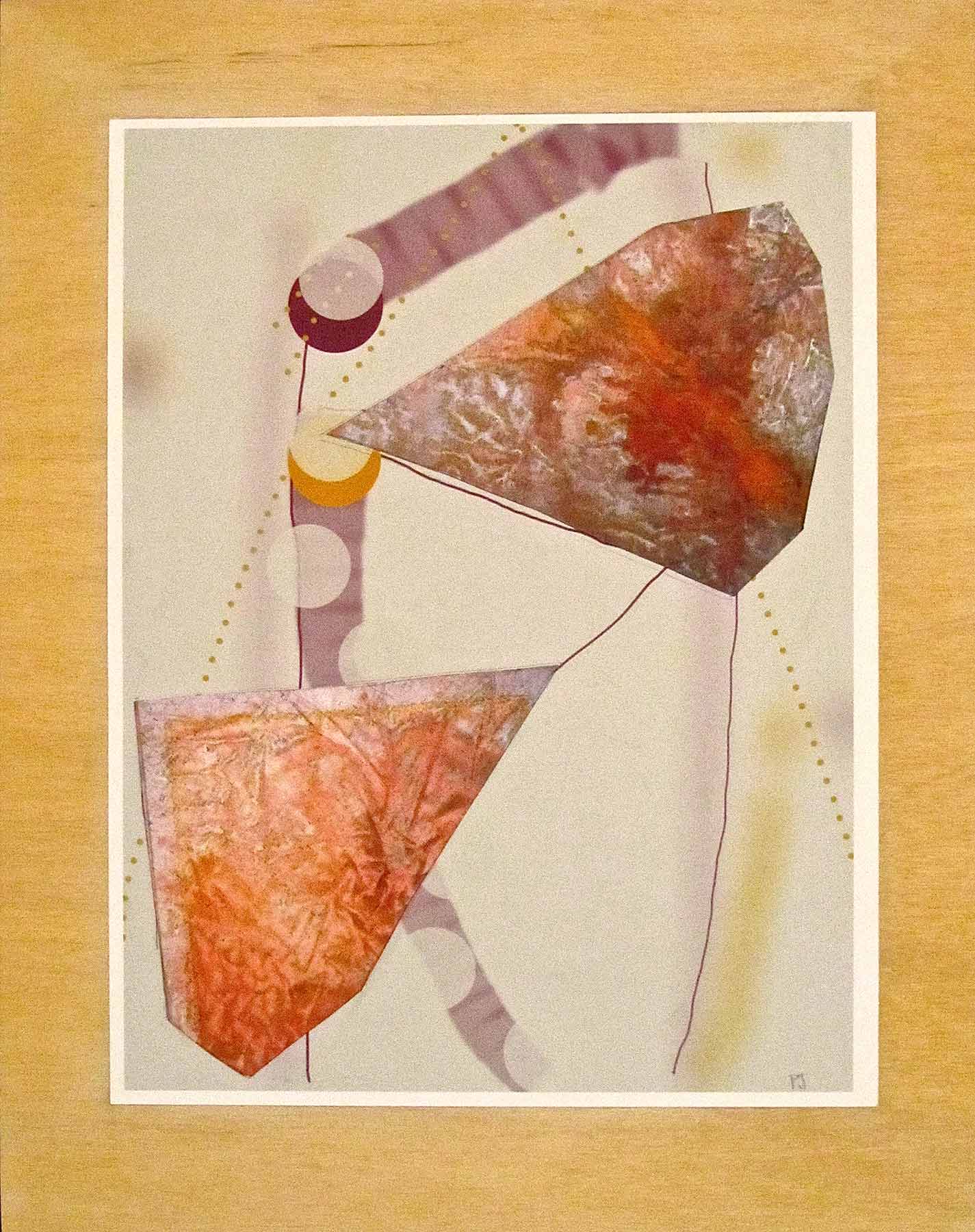 In Jacobs' first featured show in the new TAG gallery space, she will exhibit new mixed media collages that build on small samples culled from a history of her large acrylic canvases.
"The making of a collage mimics nature's transformation of basic materials," Jacobs said. "A flat surface, scraps and shreds of paper, cloth, gauze, and luminous color all combine by means of scissors, brush, and paste to make treasure of trash, spin straw into gold— a newly minted specie.
"Scraps of my earlier works of art join in a new association: transformed, they bring hints of a universe as yet unseen. It is an experience not unlike jazz improvisation. The qualities of life and how they interact with each other... those forces beneath a visible surface that act to change what we know... things we see without realizing we see them—these inform my visual vocabulary." Jacobs holds a BFA from the Maryland Institute College of Art and an MFA from Indiana University, where she had teaching assistantships in art history and drawing. She was, for several years, a faculty member at the Atlanta College of Art and was the 2010 recipient of a grant from the Pollock-Krasner Foundation.
PHOTO
• Phyllis Jacobs, Scraps from a Magic Carpet.
"Bridges" and "Presents," along with a group show of new work by members, run from April 3 through 26.
A reception will be held from 5 to 9pm during First Saturday on April 4.
TAG, now at 216 North Market Street, Frederick, is open Friday-Sunday, noon to 5pm. Learn more at
or 301-696-8187.