May 20, 2015
In June TAG/The Artists' Gallery will feature a solo show by Cathy Wilkin entitled "Cricket Myths." Wilkin's large collages are filled with a riot of color and pattern that she calls "kaleidoscopic, phantasmagoric entertainments."
For Wilkin, "It always starts with a craving for color— colors waiting to be coerced and directed into that magical world that makes me feel totally, exuberantly alive."
That coercion isn't easy. "Just when I think I know everything there is to know about my painting, it becomes a total stranger to me," Wilkin says. "My initial inspiration and burst of energy gives way to a chaotic, disconnected mess. My heart starts to knock like the clopping of a Clydesdale horse. Now the real work begins, and it's a little like nailing jello to a tree. Is this magic? Creating something from nothing, enticing color and shape into a meaningful existence?"
But there comes a time, she says, when she can sit back "and experience my fragile, new creation and let a quiet calm settle. "Now the cycle repeats itself. Just like the crickets, orchestrating their wind chime symphonies and their Martha Graham dance moves."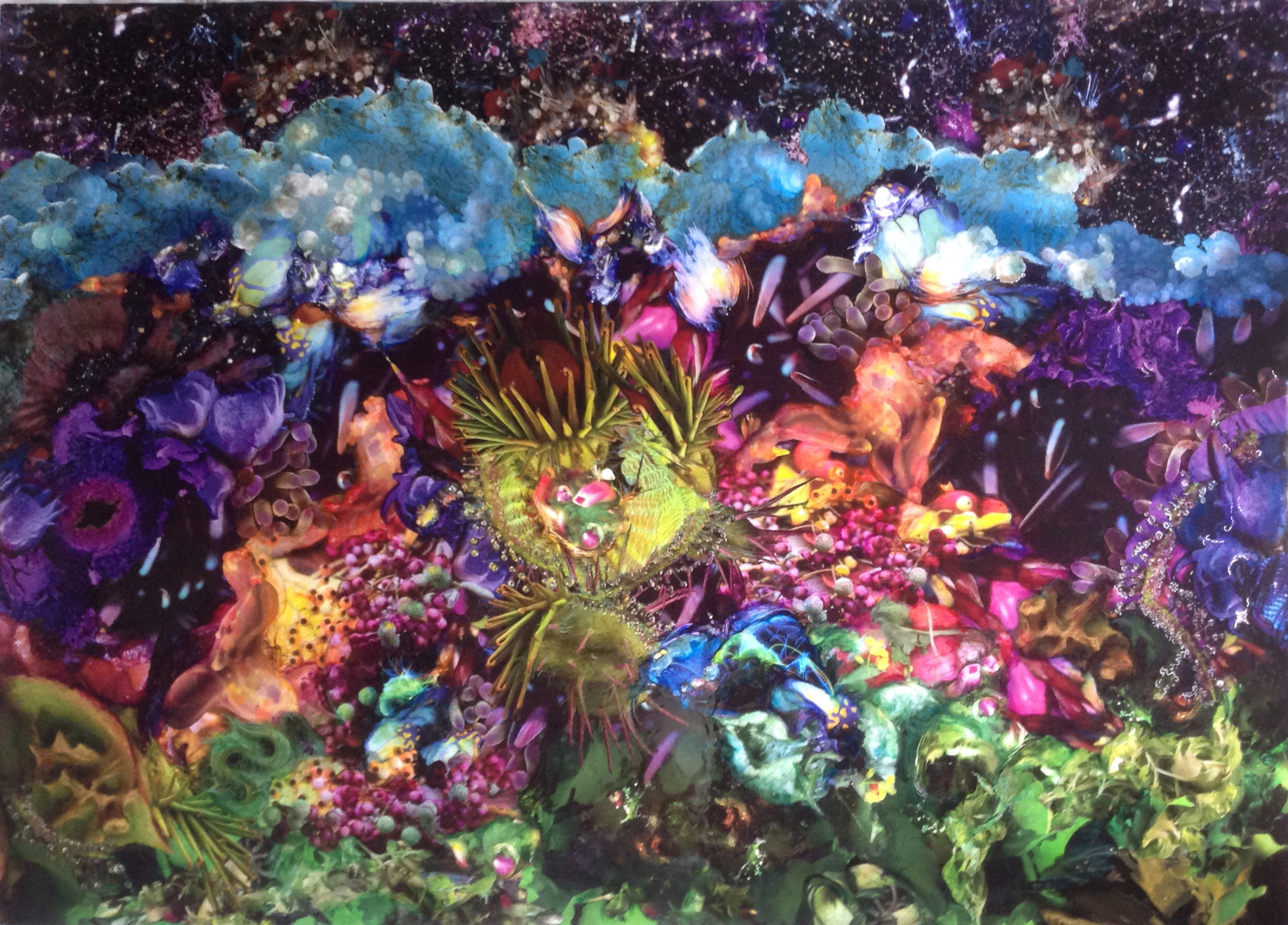 PHOTO:
• Cathy Wilkin, A Fine Summer Day





Since June is "Easels in Frederick" month, TAG will also feature a show of landscape-inspired work by members of the gallery. Twenty-four people are part of the cooperative now, and their work ranges from photographs and paintings to hand-pulled prints, ceramics, and mixed media work.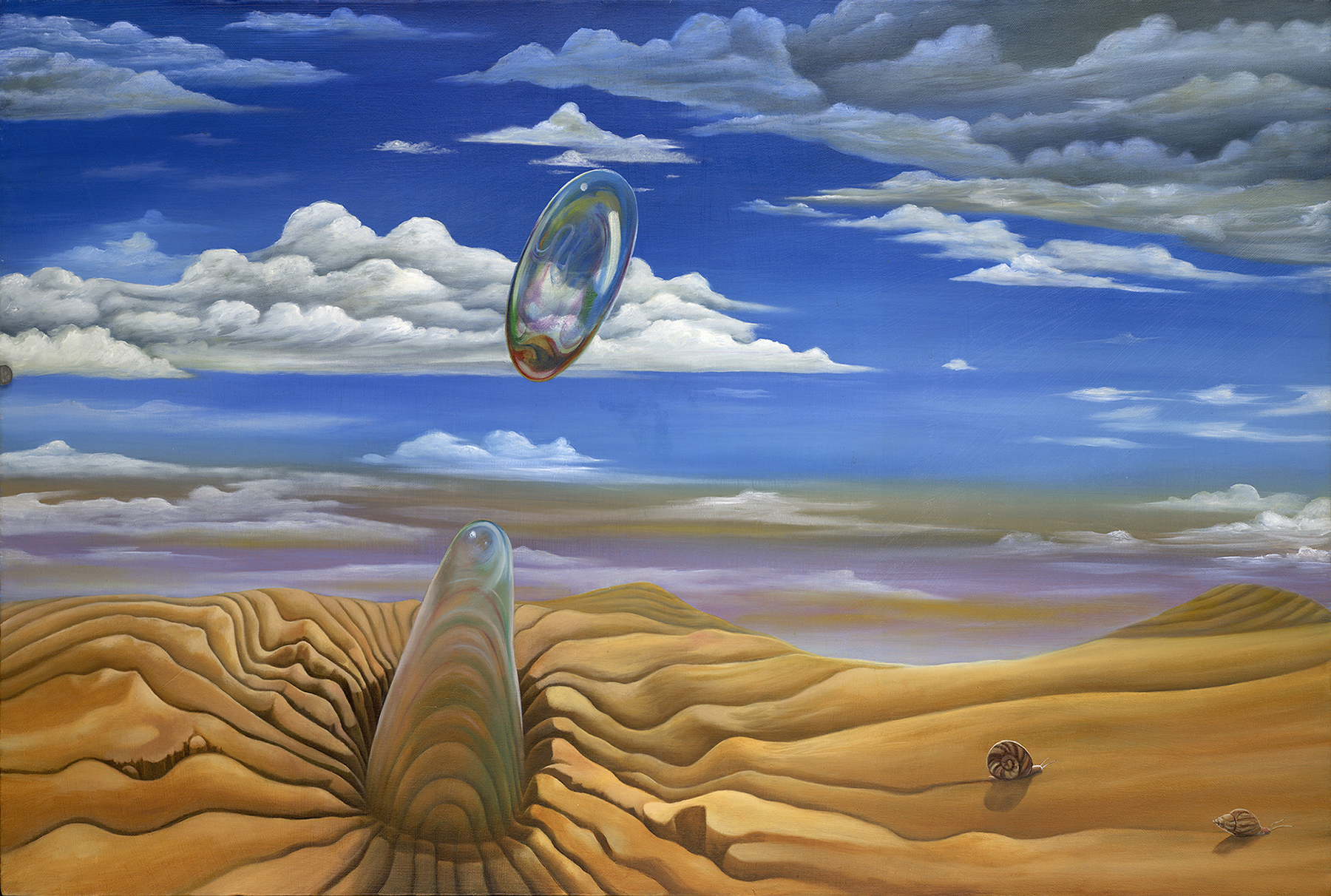 PHOTO:
• David Heatwole, Seed of Thought





These shows will run from June 5 through 28, with a reception from 5 to 9pm during First Saturday on June 6.

Wilkin to give Artist's Talk on June 27

Cathy Wilkin is the featured artist at TAG/The Artists' Gallery in June with "Cricket Myths," a series of large collages filled with a riot of color and pattern that she calls "kaleidoscopic, phantasmagoric entertainments."
People who've been wondering how Wilkin achieves her intricate layers will want to attend the first in a series of Artist's Talks to be held at TAG. Wilkin will talk and answer questions on Saturday, June 27 at 7pm.
"It always starts with a craving for color," she says, "colors waiting to be coerced and directed into that magical world that makes me feel totally, exuberantly alive."

Through June 28 TAG also offers a show of landscape-inspired work by members of the gallery.

TAG, at 216 North Market Street, Frederick, is now open Friday and Saturday from Noon to 9pm and on Sunday from Noon to 5pm. Learn more at theartistsgalleryfrederick.com or 301-696-8187.