August 14, 2015
Frederick, Md. Two members of TAG/The Artists' Gallery will have solo shows in September.
Frederick artist Colleen Clapp will exhibit new paintings entitled "
Stepping Stones
." Clapp continues to explore abstract painting with a series of large and majestic pieces that use many layers of color, texture and shape to achieve, she says, "a sense of controlled energy while simultaneously aiming for a subtle, harmonious balance."
The title, "Stepping Stones" , emerged when she noticed a pattern of certain geometric shapes recurring in her work. The title also refers to her work as a process of creative growth, "Like stepping from one stone on a path to the next with the hope of reaching a goal."
See more of her work at
www.colleenclapp.com
.
Frederick artist Linda Constant Robinson will have her first solo show at TAG with a series of paintings called "
Color Works
." She will show fourteen new paintings inspired by her travels to Peru, Bolivia and the Amazon and her study of the Incan culture. Her distinctive style incorporates the exotic and the fanciful gleaned from her imagination and colorful pallet.
"
Color Works
" also includes desert still lifes inspired by the light and intense color of the Arizona desert where she paints in winter. In Frederick her work is inspired by the flowers in her garden.
Robinson says, "When I see a flower I want to paint the botany of the flower, but also the emotion I feel when I see its beauty and its life force. She adds, "Artists are artists because they are compelled to be artists by a force within and from the outside world."
Robinson's work has been shown regionally and is in private collections in the United States and Europe. She held leadership positions and had a successful career in arts administration before moving to Frederick.
See more of her work at
www.LindaConstantRobinson.com
.
Both solo shows, plus a group show of work by gallery members, will run from from September 4 through 27 with an opening reception on Saturday, Sept. 5 from 5-9pm.
As part of The Artists' Gallery Talk Series, Clapp and Robinson will be at TAG on Sunday, Sept. 20 at 2pm. Come meet the artists and hear what they have to say about their work.
TAG, at 216 North Market Street, Frederick, is open Friday and Saturday from noon to 9pm and on Sunday from noon to 5pm. Learn more at
theartistsgalleryfrederick.com
or call 301-696-8187.
PHOTOS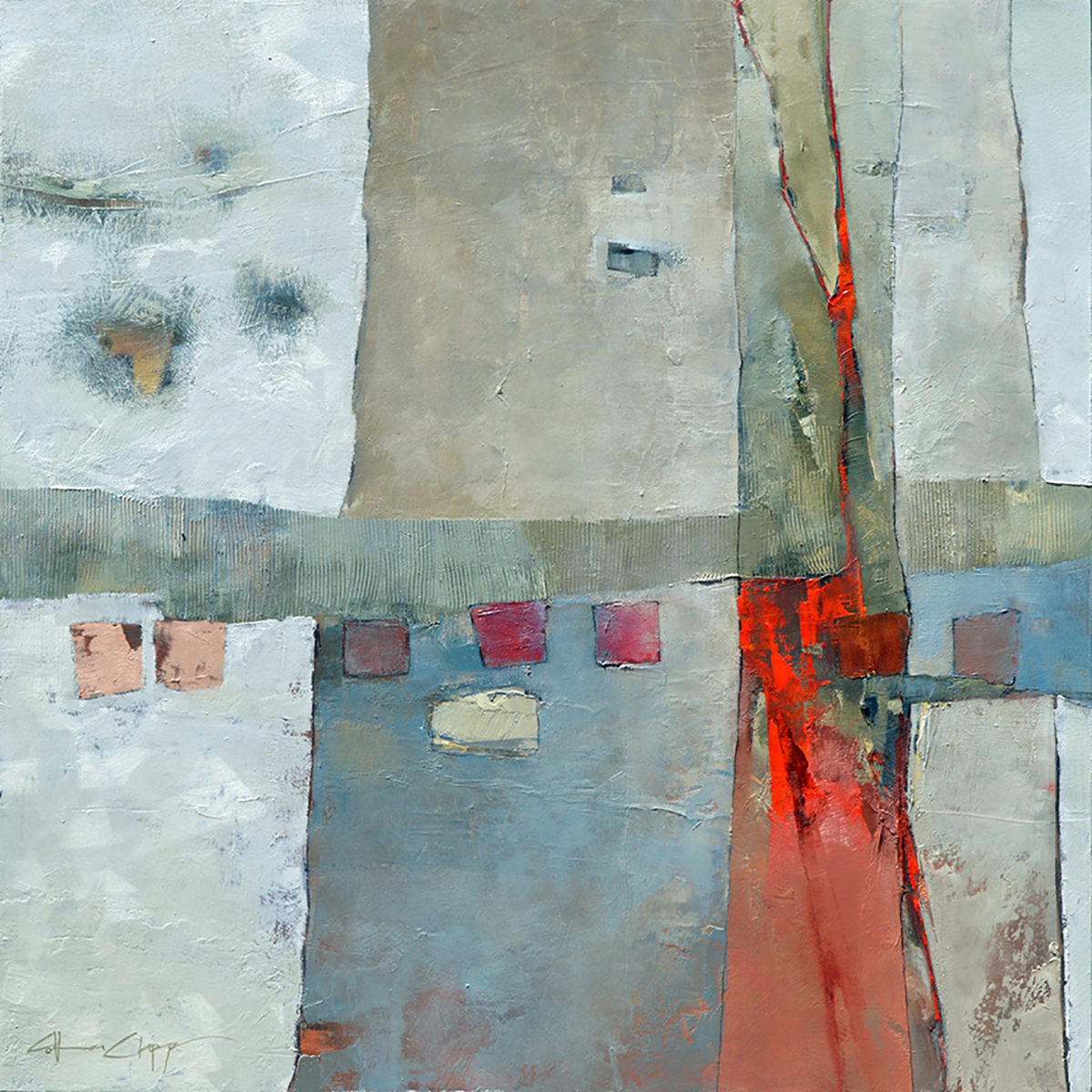 • Colleen Clapp, "Crossing Over"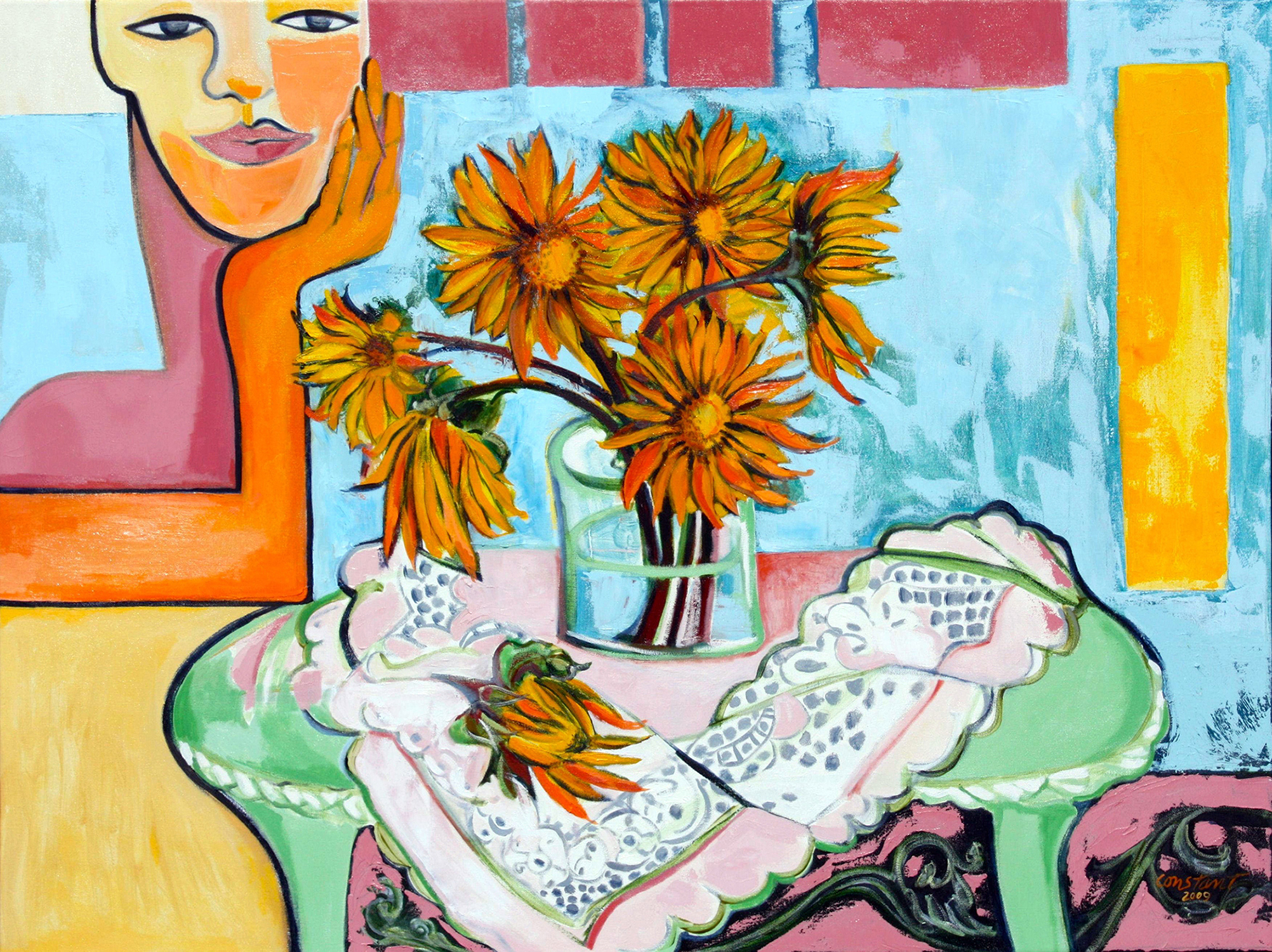 • Linda Constant Robinson, "Sunflowers and Muse"