September 16, 2015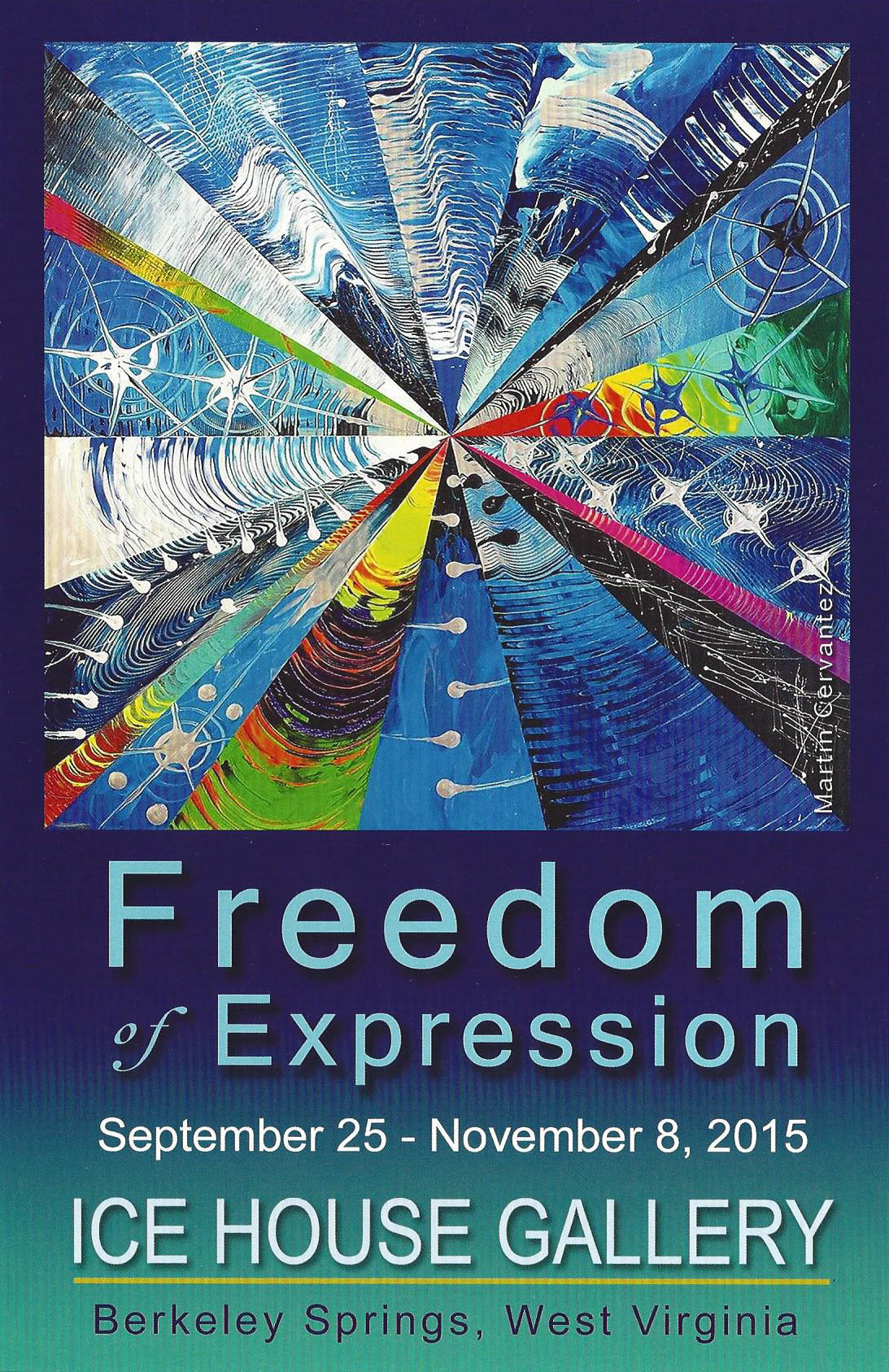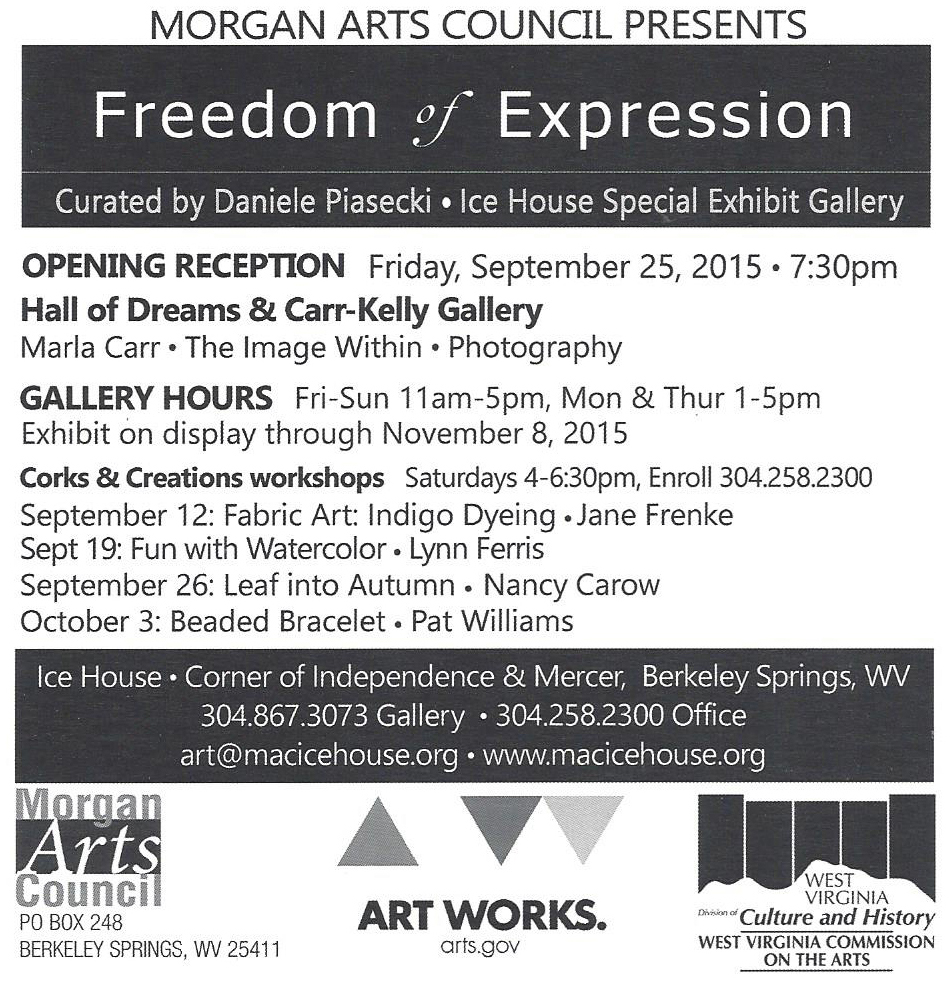 BERKELEY SPRINGS, WV—Morgan Arts Council presents the works of 20 artists in a new exhibit, Freedom of Expression, in the Ice House Gallery. Daniele Piasecki curates this show, which is open now and will hold an artist reception on October 23rd at 7:30pm. The exhibit lasts until November 8.
The exhibit features both two-dimensional and three-dimensional works in a variety of media including fiber, clay, glass, mixed-media, painting, papier mâché, photography, sculpture, watercolor, wood and collage.
Funding for Ice House special exhibits comes in part from the National Endowment for the Arts, the West Virginia Commission on the Arts and local hotel/motel taxes.

The Ice House is open and the show can be visited at the regular hours:
- Friday, Saturday, Sunday: 11:00am to 5:00pm.
- Monday & Thursday: 1:00pm to 5:00pm.