March 15, 2016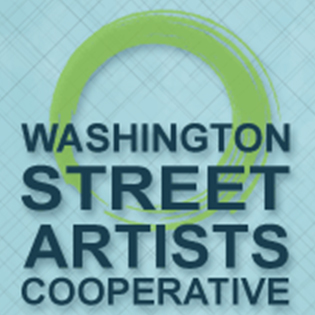 Washington Street Artists Co Op
108 North George St Downtown Charles Town
304-724-2090
www.washingtonstartists.org
There will be lots to talk about in Downtown Charles Town starting next month! Our Washington Street Artists are working with local artists to bring a fabulous April to the Gallery.
We will begin with the Washington High School Art Club under direction of Sam Nelson from Thursday, March 31st to Sunday, April 3rd. Next, we have Claire Ayres showing from Thursday, April 7th to Sunday, April 10th. Some of you may remember Claire's beautiful jewelry creations displayed at Artober last Fall under the name "Mimsy Designs."
Next, we have the Jefferson County Photography Club showing Thursday, April 14th to Sunday, April 17th.
Last, but certainly not least, showing from Thursday, April 21st to Sunday, April 24th we will welcome an art student from the Shepherd University Art Department, headed by Rhonda Smith.
The Washington Street Artists Co Op is located at 108 N. George St in Downtown Charles Town. Please visit our website for up to date information at www.washingtonstartists.org.
June 18
th
is the Charles Town WV Day Festival Celebrating Arts and Culture. To sign up and join our celebration as an artist or artisan, please feel free to visit the City of Charles Town's website at
www.charlestownwv.gov
to complete the application form. We hope to see you there!