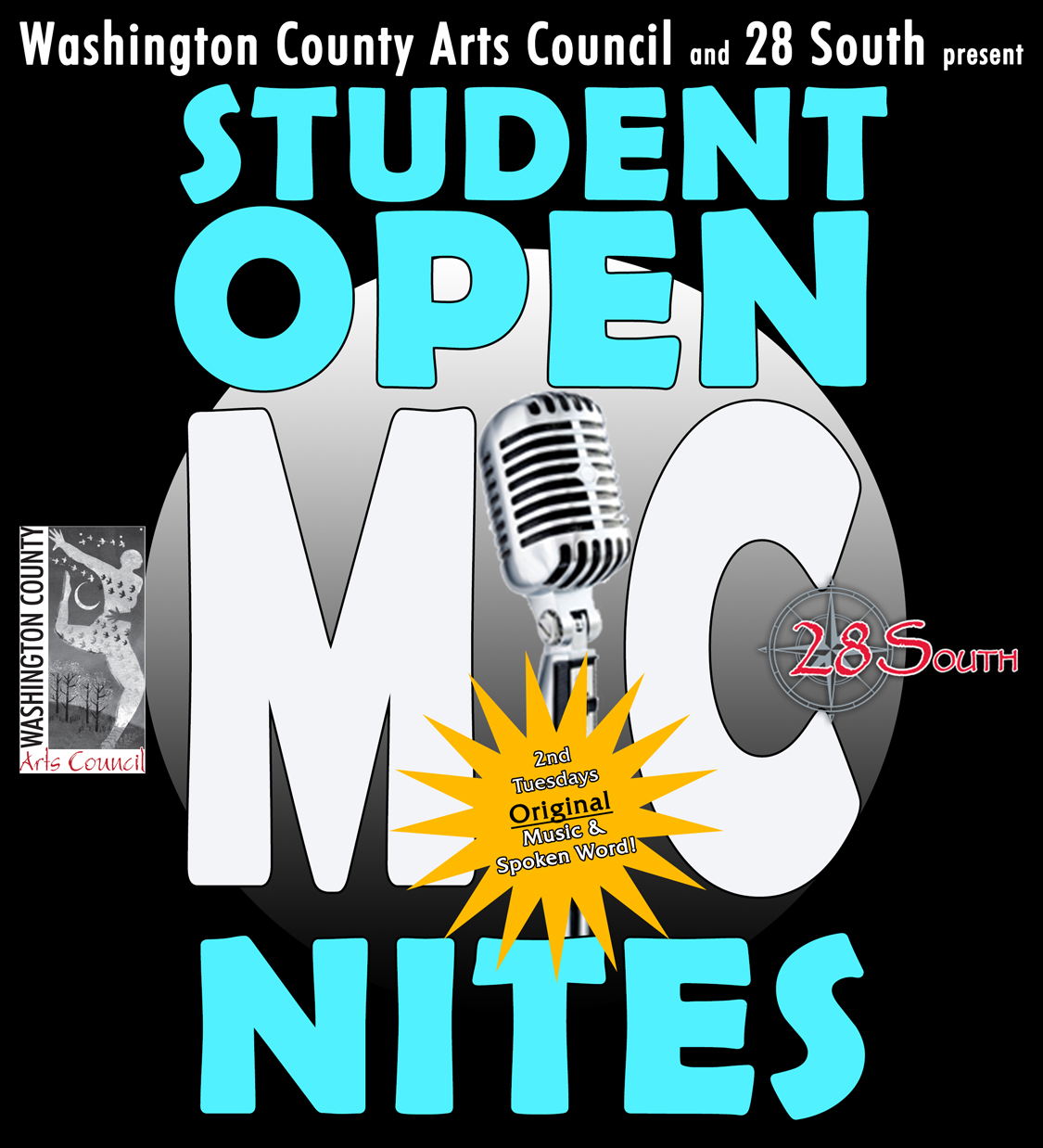 Student Open Mic Nites

Call for Student Artists in Washington County

The Washington County Arts Council and 28 South seek students in the Washington County school system and Hagerstown Community College for Open Mic Nites. The second Tuesday of each month will be reserved for original music and spoken word. Please contact the Gallery Manager, Chris Brewer, to reserve your spot today!
More Information:
Students may only perform original songs/poems or works that are in the public domain.
A small PA that will accommodate 2-3 mics and 2-3 instrument inputs, simultaneously, will be provided.
Students will perform between 6pm and 8pm at 28 South at 28 S. Potomac St. All acts should plan to arrive between 5:30pm and 5:45pm.
2018-2019 Dates:
9/11/2018
10/9/2018
11/13/2018
12/11/2018
1/8/2019
2/12/2019
3/12/2019
4/9/2019
5/7/2019
6/11/2019

Washington County Arts Council
ATTN: Chris Brewer, Gallery Manager
34 S. Potomac Street
Hagerstown, MD 21740
Save
Save
Save
Save
Save
Save
Save
Save
Save
Save
Save
Save
Save
Save