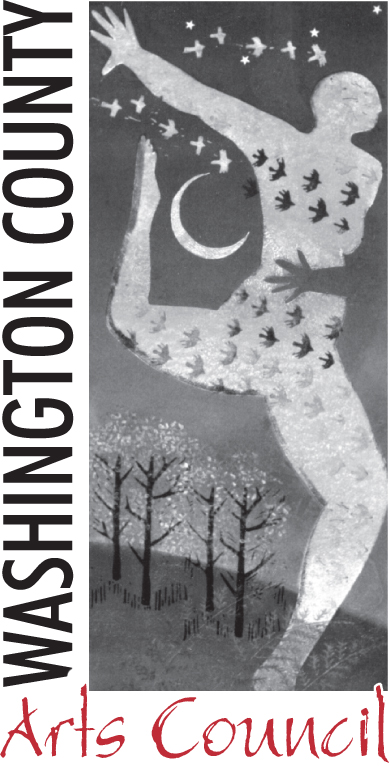 The purpose of the WCAC is to foster the excellence, diversity, and vitality of the arts that will enrich the lives of the people of Washington County and enhance the social, cultural, and economic qualities of the community.
WCAC promotes the arts through such means as:

• To be advocates for the arts at local, state, and national levels in both the public and private sectors.
• To provide and act as a clearing house and be a repository of arts information.
• To coordinate and promote arts activities.
• To collect, raise and disseminate funds for the arts.
• To encourage the maintenance or construction of appropriate facilities for the arts.
• To encourage artistic excellence.

History and Mission

Staff and Board of Directors

Bylaws

Art Study (2012)