The Washington County Arts Council has worked to enrich the cultural, social and economic life of the community through nurturing the arts since 1968. The WCAC serves residents of all ages in this diverse and growing county in the Cumberland Valley, nestled in the gently rolling mountains of western Maryland.
The WCAC provides a wide variety of programming; technical assistance; funding opportunities; and encouragement to arts organizations and individual artists, developing connections between them and those who desire to have art in their lives.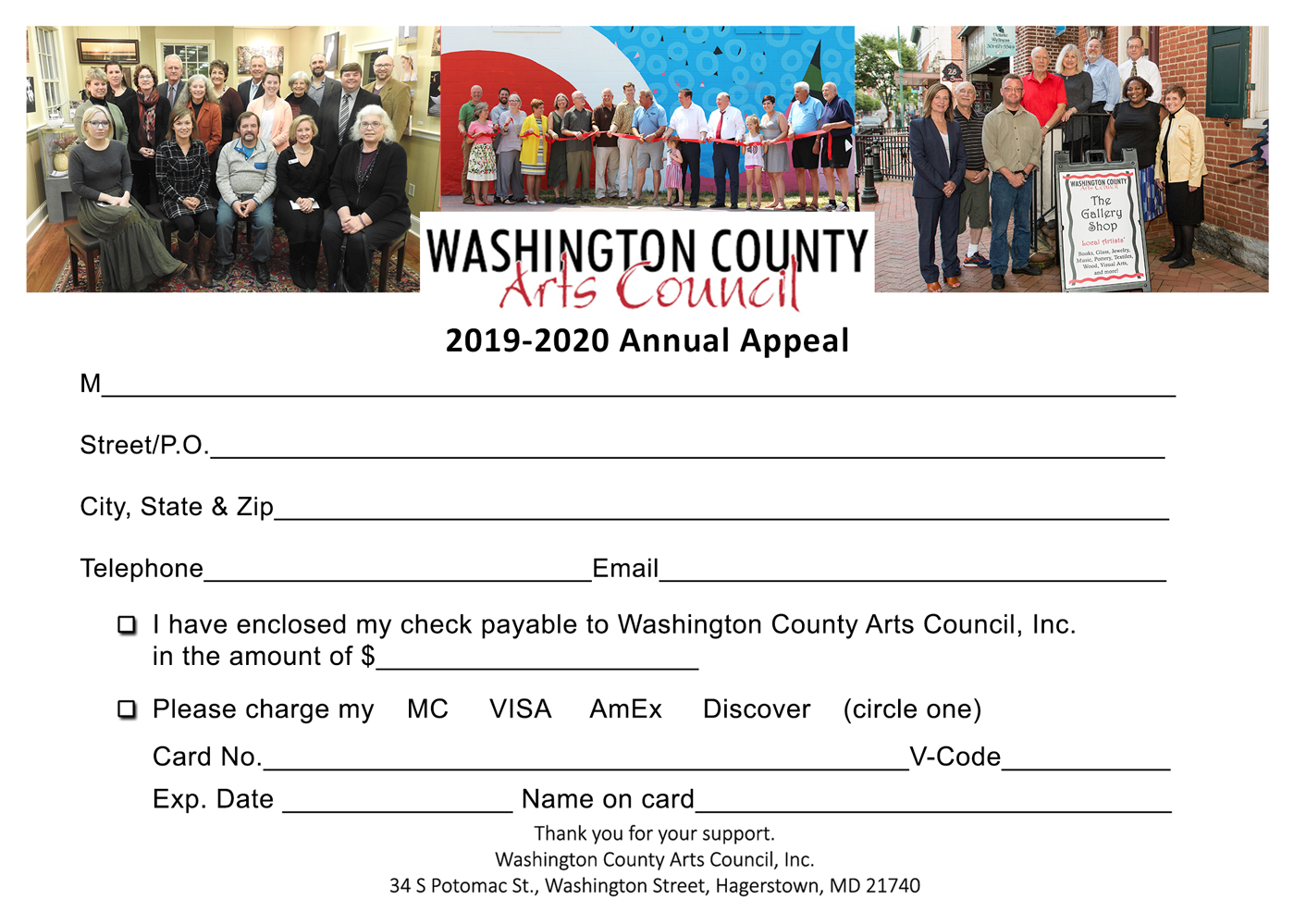 Make a Donation to the Washington County Arts Council
PARKING: Please use the A&E Parking Deck located at 25 Renaissance Way.
The Washington County Arts Council main entrance is off the 3rd level (Potomac Street Level).
There is an elevator on each level for your convenience.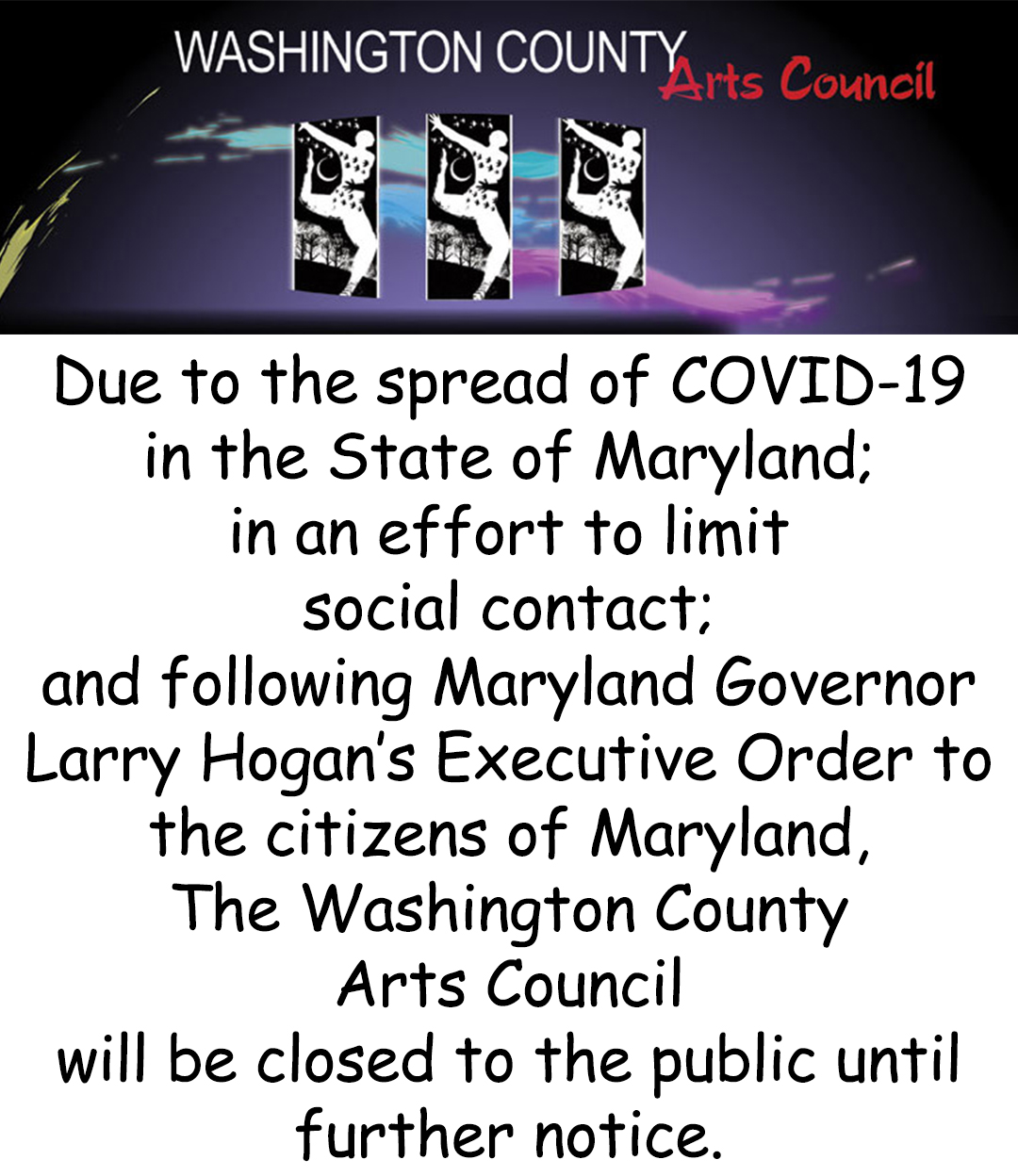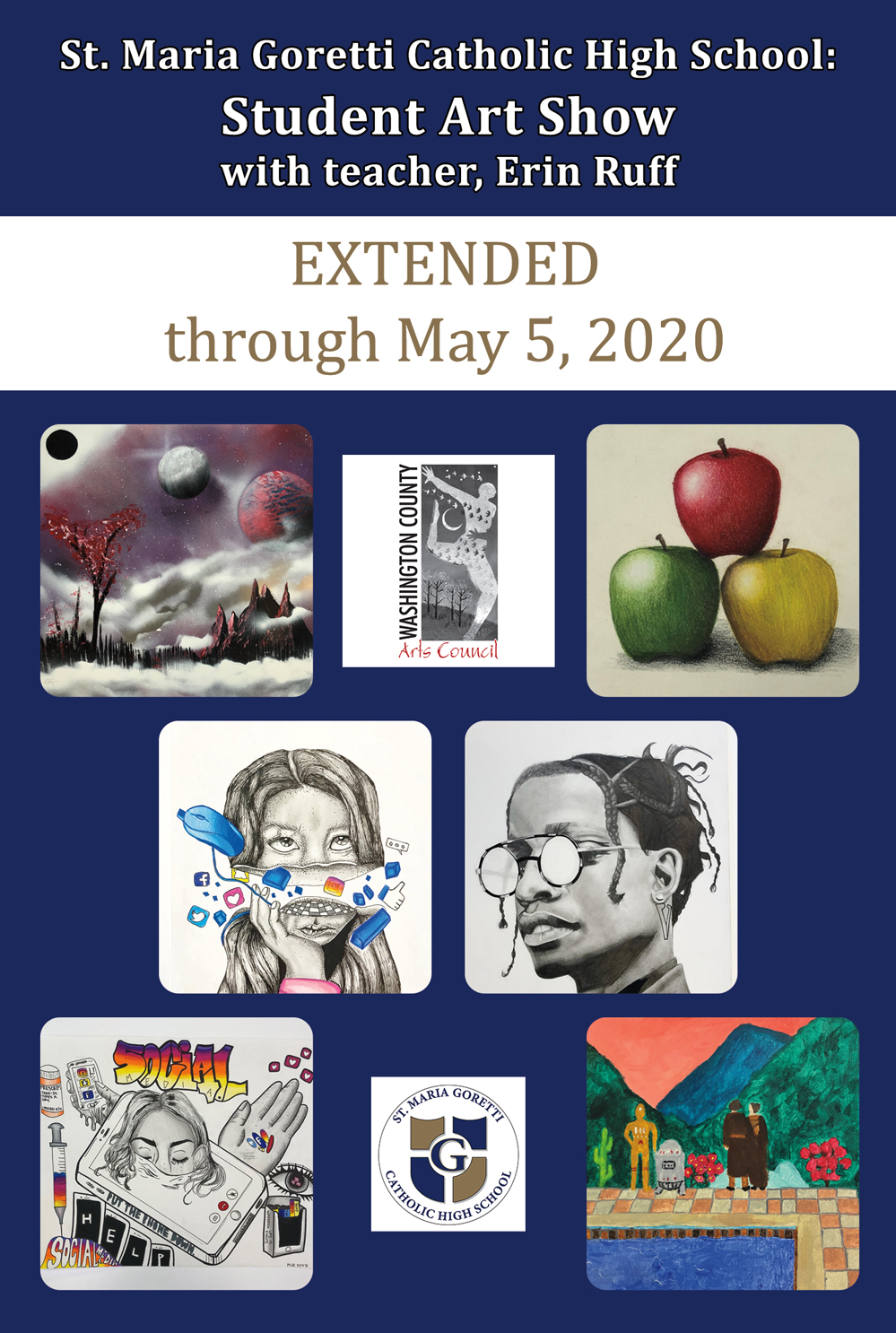 The Washington County Arts Council presents the
"St. Maria Goretti Catholic High School Student Art Show
with Art Teacher, Erin Ruff" in the Main and Hall Galleries,
Thursday, March 5, 2020 extended through April, 2020.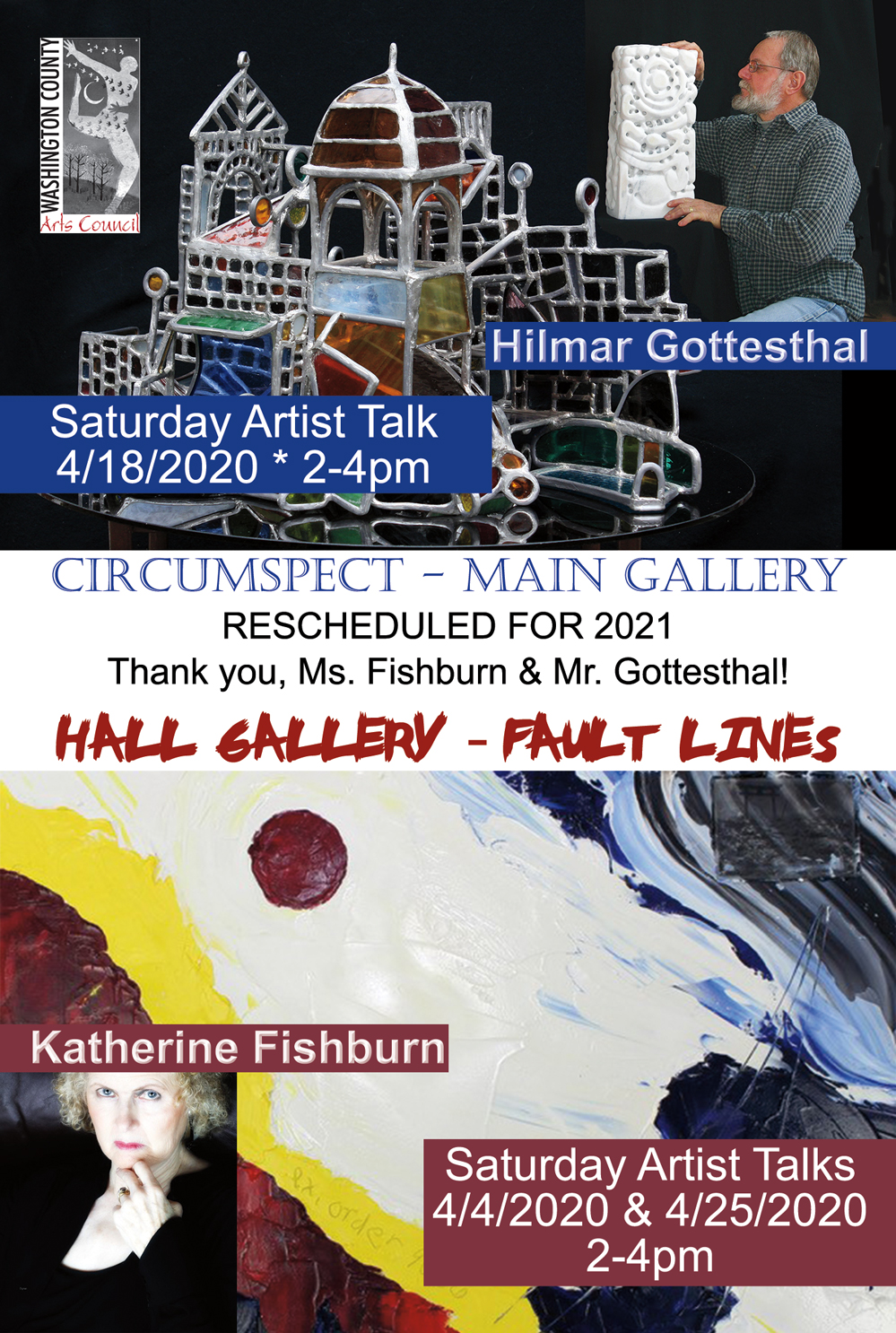 In support of Maryland's efforts to limit social contact
and following Maryland Governor, Larry Hogan's directives,
the April 2020 exhibits and opening reception at the
Washington County Arts Council for
"Circumspect" and "Fault Lines" will be rescheduled.