The Washington County Arts Council has worked to enrich the cultural, social and economic life of the community through nurturing the arts since 1968. The WCAC serves residents of all ages in this diverse and growing county in the Cumberland Valley, nestled in the gently rolling mountains of western Maryland.
The WCAC provides a wide variety of programming; technical assistance; funding opportunities; and encouragement to arts organizations and individual artists, developing connections between them and those who desire to have art in their lives.

The WCAC distributes Maryland State Arts Council Community Arts Development local grants each year and supports those recipient organizations.

WCAC CAD 2015 End of Year Report is available…CLICK HERE
Due date: July 31, 2015

WCAC CAD 2016 Grant Application and Guidelines are available…CLICK HERE
Due date: July 31, 2015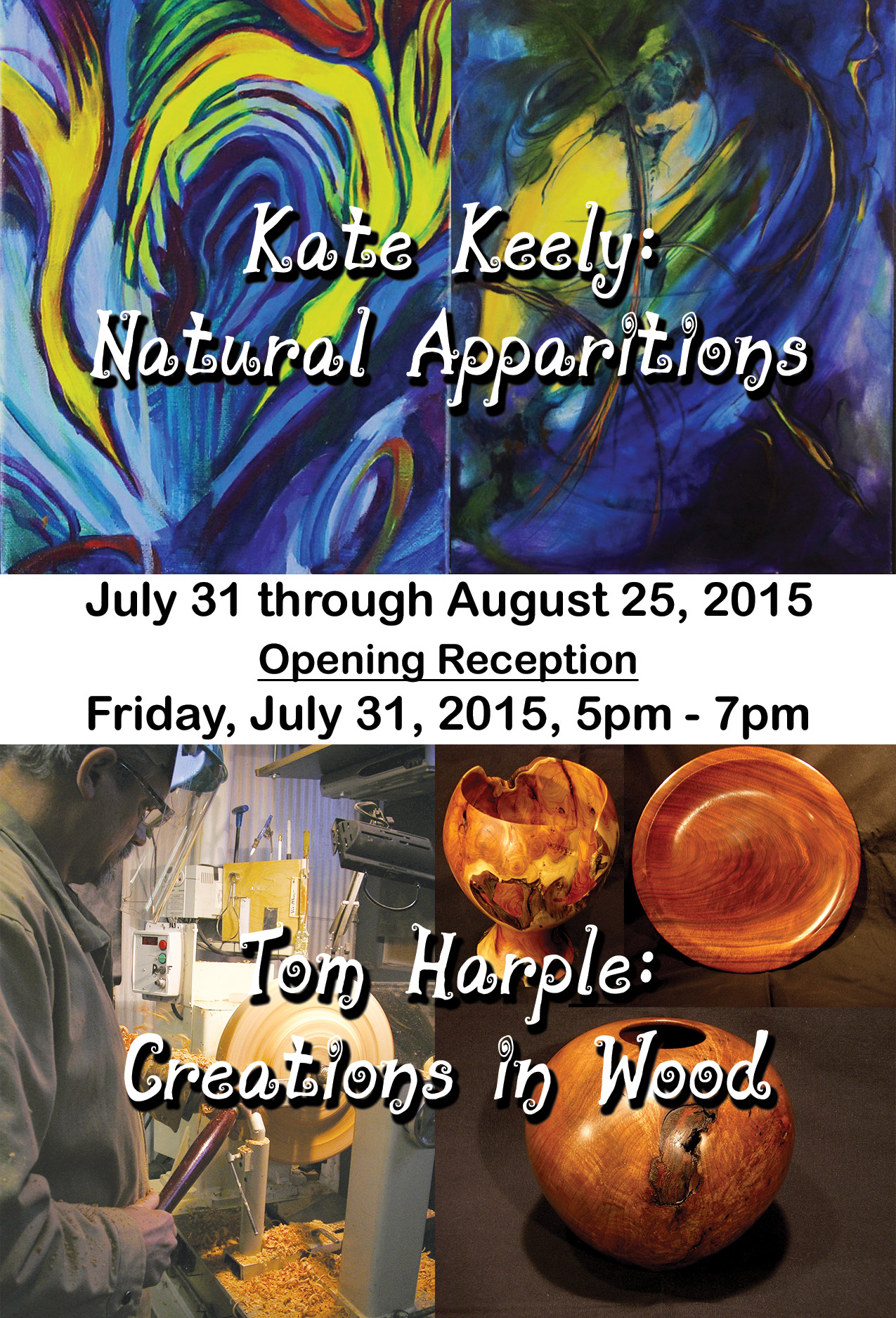 Kate Keely: Natural Apparitions
and
Tom Harple: Creations in Wood
The Exhibits open July 31 and continue through August 25, 2015.
An opening reception will be held Friday, July 31, 2015 from 5 to 7pm.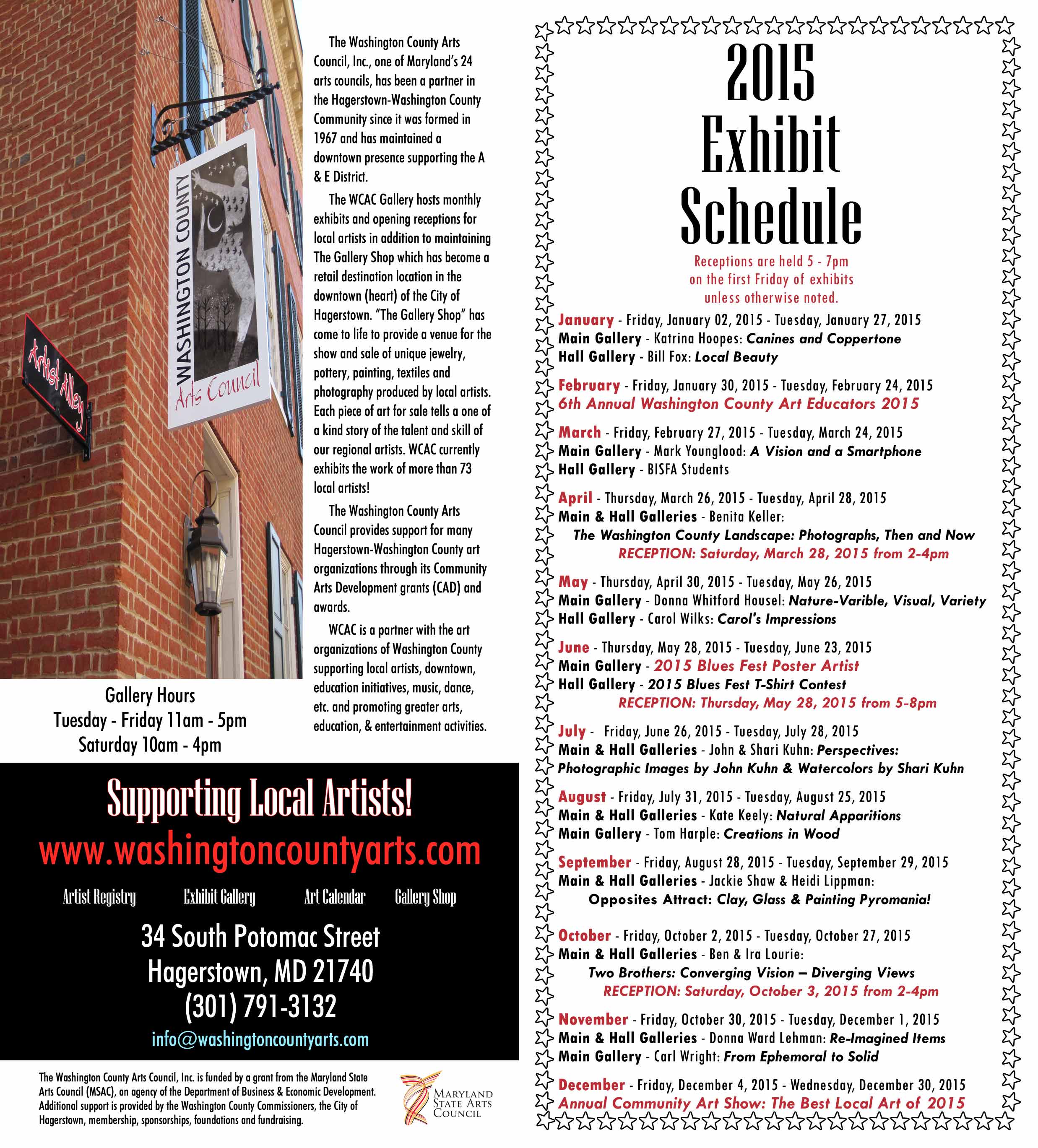 PARKING: Please use the A&E Parking Deck located at 25 Renaissance Way.
The Washington County Arts Council main entrance is off the 3rd level (Potomac Street Level).
There is an elevator on each level for your convenience.