The Washington County Arts Council has worked to enrich the cultural, social and economic life of the community through nurturing the arts since 1968. The WCAC serves residents of all ages in this diverse and growing county in the Cumberland Valley, nestled in the gently rolling mountains of western Maryland.
The WCAC provides a wide variety of programming; technical assistance; funding opportunities; and encouragement to arts organizations and individual artists, developing connections between them and those who desire to have art in their lives.
Join Online Today! or Make a Donation
PARKING: Please use the A&E Parking Deck located at 25 Renaissance Way.
The Washington County Arts Council main entrance is off the 3rd level (Potomac Street Level).
There is an elevator on each level for your convenience.


http://www.washingtoncountyarts.com/




Deadline: October 27, 2018 @ 5pm EST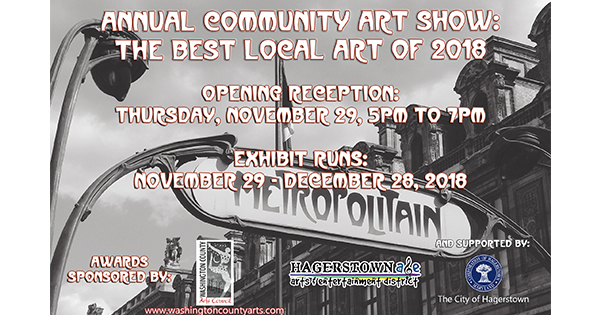 Call for Artists
Annual Community Art Show: The Best Local Art of 2018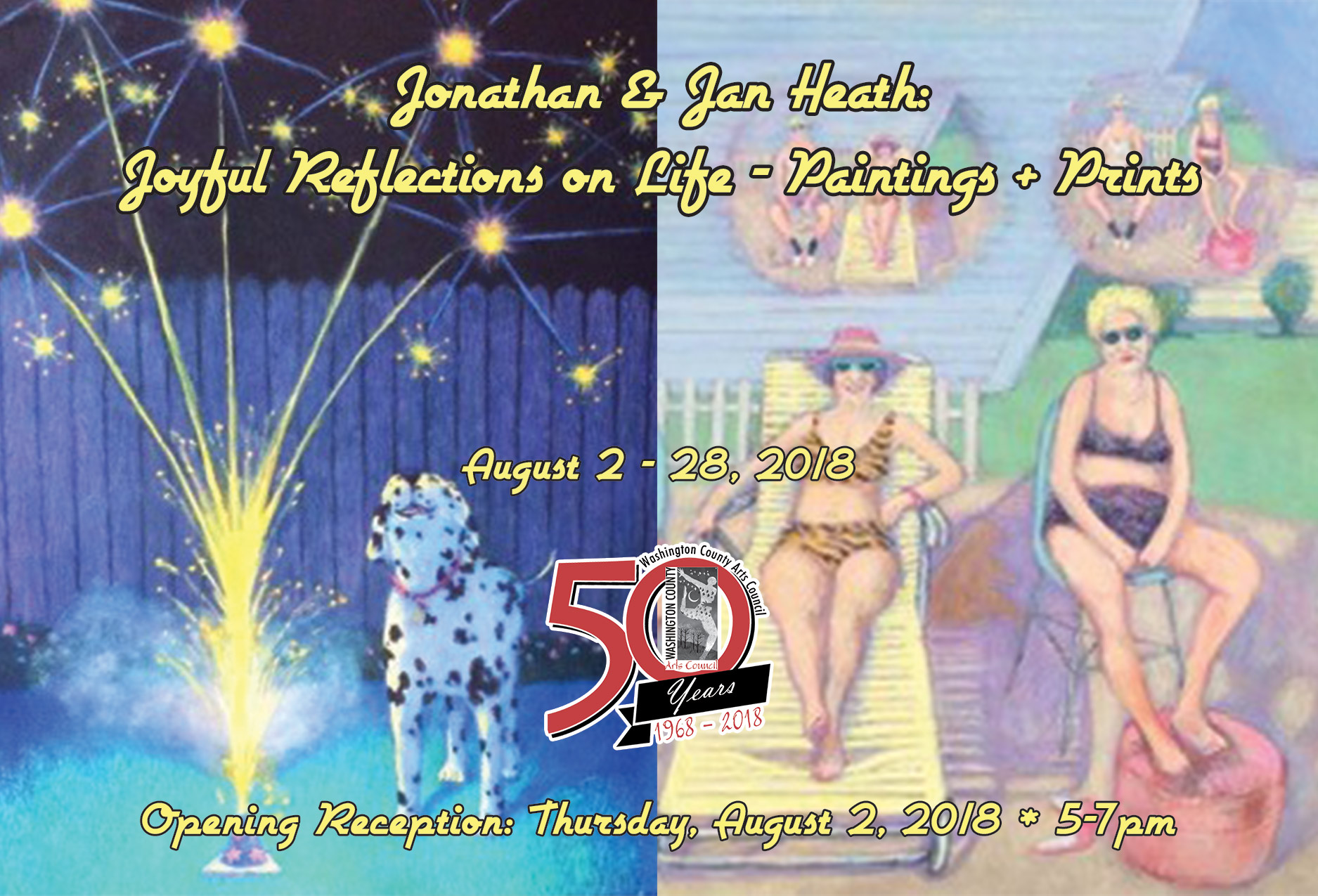 The Washington County Arts Council presents
"Jonathan & Jan Heath: Joyful Reflection on Life - Paintings + Prints"
in the Main & Hall Galleries.
Exhibit continues through August 28, 2018.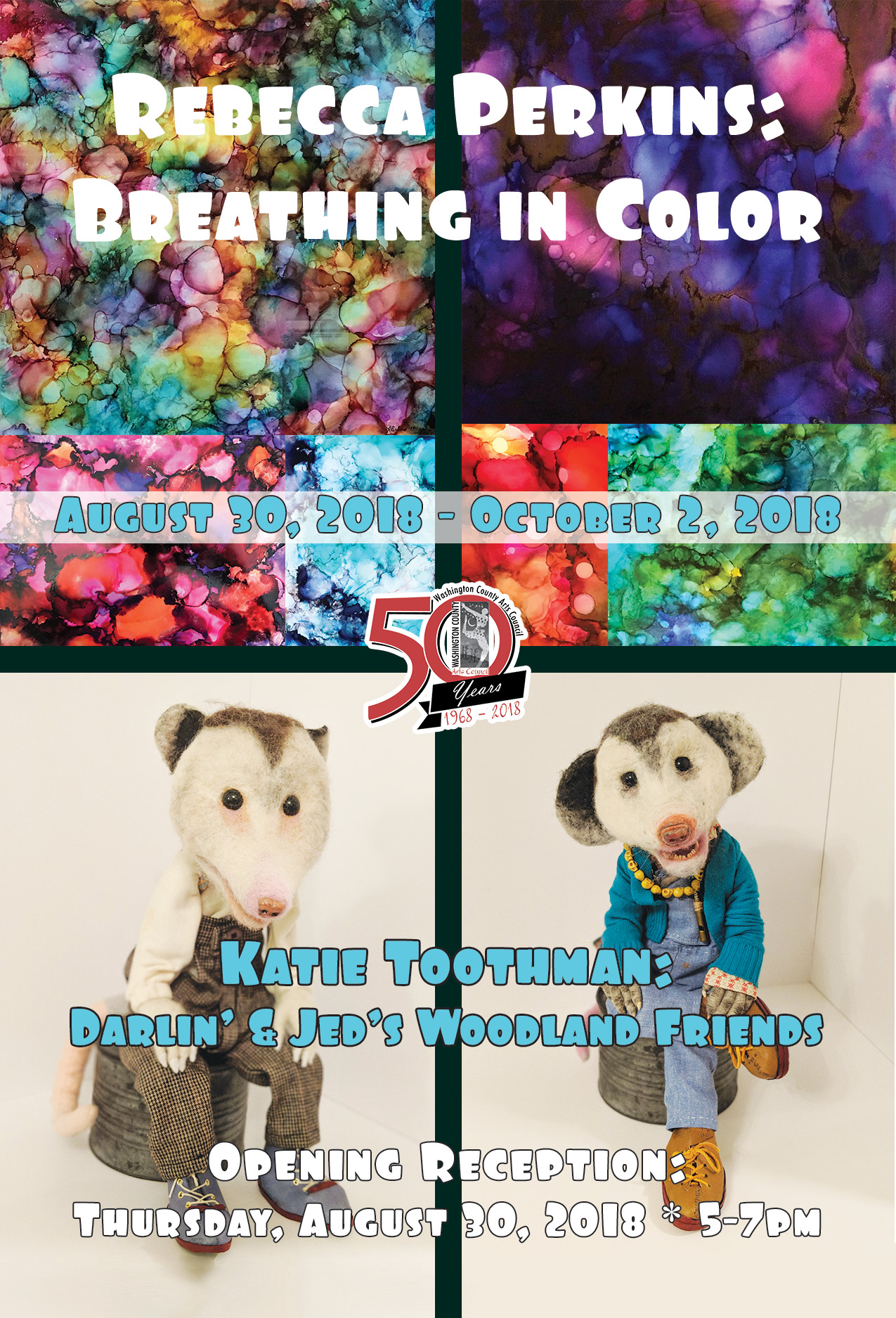 The Washington County Arts Council presents
"Rebecca Perkins: Breathing in Color" and
"Katie Toothman: Darlin' & Jed's Woodland Friends".
At the Arts Council Gallery at 34 S Potomac Street
in downtown Hagerstown August 30 through October 2, 2018 with
an opening reception on Thursday, August 30, 2018 from 5-7pm.


The Maryland Theatre Expansion Timelapse
https://app.oxblue.com/open/MorganKeller/MarylandTheatre

LIVE STREAM